It is no secret that Japan is one of the most desired countries to visit during the winter season.  As a matter of fact, a significant number people from around the world flock in the country during winter. Now, if you are one of the many individuals who want to experience a one of a kind winter adventure in Japan, allow us to share some tips for visiting Japan during winter.
Visa & Passport
As expected, a foreign national who wishes to visit Japan as a tourist must secure a passport, which must remain valid for the duration of stay. In addition, a tourist visa is required in order to enter the country. However, Japan does not require a tourist visa for citizens of 66 different countries as long as their stay in Japan does not last more than 90 days.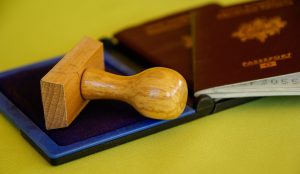 For a more comprehensive guide concerning this matter, you can visit the official site of Japan's Ministry of Foreign Affairs. Also, it is important to note that visa requirement revisions can be made without prior notice. Thus, it is strongly advisable to visit the site prior to traveling to Japan.
Winter Cuisine
During the winter season, Japan offers winter delicacies such as Motsunabe, Yosenabe, Mizutaki, Sukiyaki, Zosui, Mochi, Osechi, Oden, Soba, and much more. Thus, if you want to indulge into Japan's culinary, don't ever miss the winter delicacies that they offer.
Accommodations
As we all know, accommodations are one of the most important factors to consider when traveling. When it comes to accommodations, Japan offers a wide variety of options during the winter season. Thus, you should not worry about where to stay in Japan during winter because will find a lot of hotels, hostels, resorts, apartments, and guesthouses within the country.
In addition, it is worth noting that ski resorts such as Hakken Resort Madarao are probably the best options in terms of accommodations during the winter season in Japan. As expected, these types of resorts offer winter sports activities such as skiing and snowboarding. Thus, if you want to spend a day on the mountainous terrains of the country, it is ideal to stay in one of the many ski resorts in Japan.
Tours & Activities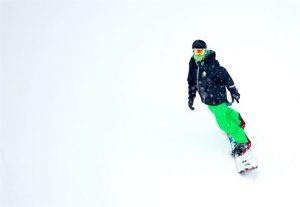 Aside from the winter sports activities, snow festivals are of the most notable events during the winter season in Japan. As we all know, Japanese celebrates these festivals annually, and it is during these festivals where they display their talents in snow sculpture. Additionally, if you are into winter wildlife, you should never miss Japan's very own snow monkeys. Plus, a visit to Japan will never be complete without visiting at least one of its many traditional Buddhist temples.
Learn The Language
When traveling to a foreign place, it is always ideal to learn the local dialect of the country.  With that being said, it is always imperative to learn at least the basics of Nihongo in order to communicate effectively with the locals in Japan.