Sea cruise vacations are all about class, style, and luxury. Some of the best companies like Silver sea Cruises invest in luxurious facilities like accommodation, restaurants and recreational facilities to ensure that clients are happy and enjoying during their tour. They also have some of the most professional staffs in service, housekeeping, food production, bar and tour guides. The tour packages entail very enticing activities during the tour, and some of the activities are lined up below.
The Best services and Activities To Enjoy During A Sea Cruise
Poolside activities
These are some of the most common activities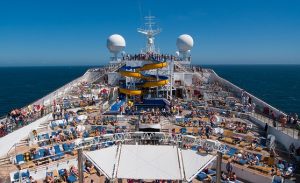 while on a cruise tour. The pool sides are made to accommodate kids and adults with great slides, bouncing castles, and other outdoor fun activities. Those who love swimming can swim while on the other hand one can just bask and enjoy the moment. Swimming competitions or pool ball kicking are popular.
Mini golfing
As unbelievable as it is, one can opt to team up and do a mini golf that does not involve a lot of energy in playing due to the limited space. However, it is fun even to imagine about it. Some are so well designed to ensure that they offer a great experience to any golf lover.
Dining experience
Cruise ships offer some of the best formal dining set up ever. It may be candle lit dinner on the open deck during the clear nights, or it may be at the designated restaurants. Either way, the experience is awesome, and service is top notch from highly trained service personnel. Some cruises have submerged restaurant with a glass wall for spectacular views. Most menus are seafood based on complimenting the experience.
Dance in a club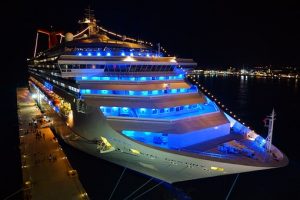 If you thought dancing heavy could shake the ship, then think twice! You will be amazed to find some of the best dance halls with complete features and some of the finest DJs mixing everybody's favorite beats. Therefore there is no reason to get bored or get confined in a room as the options are endless.
Cocktails parties
Some of the best cocktail parties are held on the deck during the sundown or the during the clear nights. Whether you are on a honey moon or ordinary vacations, this is not an activity one can miss. The finger bites are usually mouth-watering while the barmen show their prowess in mixing the cocktails. To complete such events, most cruises provide themed live music performances that people can enjoy.