This device is for the ones who are concerned about
The Tracker Device
For people who constantly loses their phone or their key rings, the Trackr device can help solve that problem.
When a person equips this device onto another device a person loses frequently, they can use a iPhone or an Android phone to locate the phone. It is very easy to use and it saves the stress and the anger that can be associated with losing a valuable item.
Ringer Wi-Fi Door bell
For those who are constantly concerned with people coming to their home while they are not there; the ringer doorbell appears to solve that problem.
What this device does is simple – when someone rings the door bell, the ringer sends a message to the phone while the home owner is out and about. The person can then use the phone to speak to the person at the doorbell. It even allows the home owner to talk to the person via video.
A great tool to use, especially if the home owner has young kids at home and they need to know if they are safe.
 Lifestraw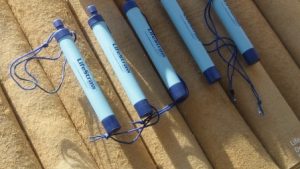 their survival. This so called straw has a special filter system which allows the person to drink directly from unhygienic sources.
It might sound strange that the person might be able to drink from a dirty source, but it is definitely possible with this device. It has been distributed within regions in Africa where there is very little clean water.
This device can also use it for emergency situations. So this is a great tactical gadget for survival use.
 Swiss Army Victorinox Presentation Master
For those who are techies, they will definitely find this gadget very interesting because of two things – the normal tools found on a Swiss Army knife and the USB device which is attached onto the set.
This can be useful for those situations when the person need to do a presentation and if the crowd is getting bored, they could show the crowd the Swiss Army pocket knives. Or maybe something.
Although this is no longer available, this device is definitely worth finding on a auction website.
Kikkerland BQ01 Portable BBQ Suitcase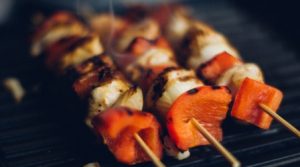 This is one of the most popular suitcases that a person can get in the world. Not only is it a suitcase, but it is also a charcoal stainless steel grill as well. The suitcase can store all of the ingredients and can cook for two people at the most.
Can be locked and secured for tight storage.